Welcome to the Best Spa & Massage Center in Ajman
The Experience Spa is the best Massage Center in Ajman. Offering Thai massage, Swedish Massage, Detox Massage, Sports Massage, Balinese Massage, Hot Stone Massage & Moroccan Bath in Ajman look no further than The Experience Spa – Ramada Wyndham Beach Hotel Ajman. Experience is set to ease your stress knots, and help you get the calm & composure you deserve. Here you will find a team of the world's leading experts that offer an unrivalled choice of spa, complementary alternative therapies, facials, beauty, and water treatments. we care about providing a memorable experience for each of our clients that walk through the doors of The Experience Spa.So when you need a massage spa near me, facial spa near me, body scrub near me or a Moroccan bath near me, please call and let us book your appointment today.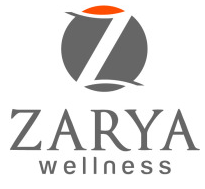 OUR MANAGEMENT
Zarya Wellness welcomes the opportunity to assist you in developing and operating a very marketable and financially beneficial spa venture. We take pride in our ability to be a complete resource partner for your success.
Our company has experience and expertise in spa development and branding, marketing and management services that has proven to be valuable to our clients.

What People Say
How real people said about The Experience Spa

Mr. Ghanim juma
"I 've been visiting this spa for the past 4 years and I found it's getting better and better So big thank you to the management
And special thanks to Mrs. Rosaline she's the reason I come on weekly basis she's the right person in the right place. "

Kamal
" Awesome!!! The best part of Experience Spa was excellent service with well trained staff. Really environment was peaceful. I m very much happy with service – The Experience that leaves a smile on ur face "

Rahul
" For the first time I visited Experience Spa having Swedish Massage the experience was excellent they provided me all facilities the spa have all proper clean materials such as towel ,bathroom, atmosphere was pleasant which force me recommend all my friendz and colleaguez "

Yumi san
" The Experience Spa is one of the Best Spa they reached all my expectations. Therapist are highly educated with excellent skill. I will love to grade them 100% satisfied service. "

Latifa
" I had a lovely experience at the Experience Spa
It was Just What I needed to relax and unwind.
definitely I'll come again! "