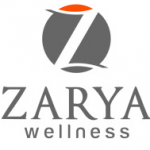 Therapists and Aestheticians create memorable experiences for each guest! Our highly trained staff is dedicated to your well-being; providing comfort and relaxation in a professional atmosphere designed exclusively to serve and pamper you. We will do everything we can to ensure that your experience is one you will want to repeat! Their enthusiasm, professionalism and warmth are the most important part of what makes The Experience Spa such a remarkable place to work. It's not uncommon for our employees to consider their co-workers as family.
Our therapists come from around the word and bring their expertise with them to serve The Experience Spa guests. They are compassionate, yet the same time very focused on results. Their dedication and energy helps the spa deliver an exceptional experience. The countries our employees come from are: India, Nepal, Philippines, Indonesia, Morocco, Thailand, Pakistan, etc.
You may request a specific therapist while booking an appointment. We cannot guarantee that we will have your request available at all times. All Spa employees are trained to respect the privacy of our guests and to create a comfortable, relaxing environment for all.