HARMONY MASSAGE
Posted by

Date

September 27, 2022

Comments

0 comment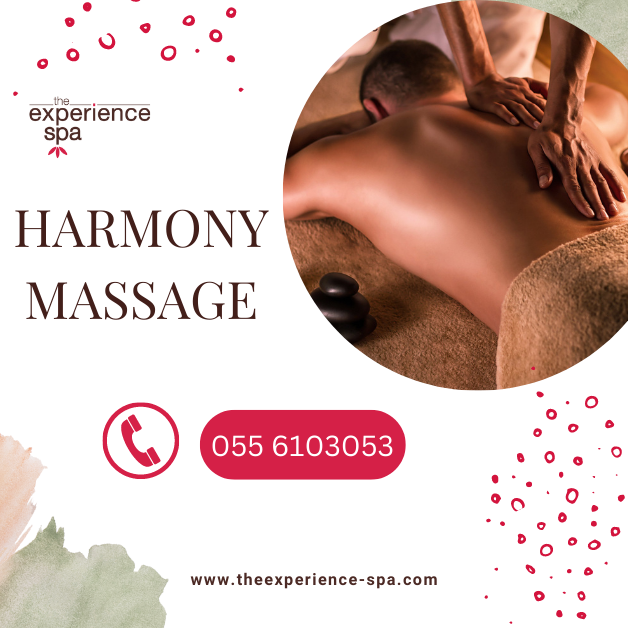 Harmoney massage
The Refreshing Journey of Harmony Massage
This one's a Signature Massage from The Experience Spa and we hope you'll love it.
What is Harmony Massage??
Harmony Massage or Four Handed Massage – also  known as duo massage – is a massage where two therapists work on you at the same time, mirroring each other's' movements. Derived from the Ayurveda Technique of Abhyanga, this blissful massage will take you to ecstasy. This massage is performed in perfect synchrony where one therapist takes the lead and the other follows.  It will make you feel like they're doing the same thing simultaneously. For example, both your legs and arms are being massaged at the same time or one therapist works on the right side of your back while the other works on the left. This massage goes on for a period of 90 minutes.
What Makes Harmony Massage a Different Experience??
When two therapists and four hands hits your body simultaneously, your mind reacts differently. At first you might find yourself trying to keep track of the therapists, where each one is and what each one is doing, struggling to keep it all in a very logical order in your head. But very quickly your brain realizes it's not sure who is doing what, and gives up control, ultimately leading to peaceful relaxed state of mind. This is a powerful treatment for anyone who has a hard time letting go during treatments or big and tall customers who need much more exerted work within the usual massage times allotted.
Benefits of Harmony Massage
The intensity of massage movements used realigns the Muscles.
Brings you into more Relaxed state by engaging both hemispheres of the brain.
Improves blood circulation so that more blood is sent to the muscles and tendons.
Deep rhythmic strokes of the massage help alleviate body pains and injuries.
It offers your entire body an amazing and enjoyable experience.
When done well, four-handed massage makes you feel like you are completely enveloped in sensation and can be quite a wonderful experience. So, wait no more, click here to book this amazing Massage Therapy from Experience Spa. Also feel free to check out the complete spa menu of luxuriously refreshing spa and massage therapies at The Experience Spa, Ramada by Wyndham Beach Hotel Ajman.